Photoset reblogged from "besides, why speak? i must act," he thought with 92,481 notes
RUTH. BADER. GINSBERG. 

via @sethdmichaels
Source: ihopeyoulikeblackberries
Photoset reblogged from land of ladders and lavender with 267,366 notes
Real Time with Bill Maher: 6.6.14 — Anthony Weiner, Jim Geraghety, Nicolle Wallace


Holy shit, Anthony Weiner actually said something important.

It's a miracle!

That's been the Republican strategy since day one of Obama's presidency. Block the President at every turn, then blame him for not getting anything done. In fact, here's Newt Gingrich openly admitting to it.

That's why Republicans block jobs bills — so they can blame Obama for the economy still sucking. They've blocked budgets, resulting in a government shutdown that they then tried to blame on Obama. They've tried over and over again to block Obamacare, and complain that it's a failure as they work their asses off to try to make it fail.

It's kindergarten politics, and we need to vote these schmucks out in November. A bunch of white guys throwing temper tantrums and shouting NO! to everything just because they don't like the president is no way to run a government, especially if we're going to continue to pretend to be one of the greatest nations on earth.
Psssst- Democrats are just as bad. BOTH parties need to be thrown out on their rears. NO to the two party system.
FFS, it's a horrible, divisive, trainwreck at this point. FUCK both parties, NO to Democrats as much as NO to Republicans. They're BOTH out for themselves and the Lobbyists and mega corporations.
Want to fix this? Remove the entire idea of private donations. Remove lobbyists. Cap donations to 10k per person. Period. And companies count as people.
LEARN about each person, ignore what party they are. Some democrats are scum-sucking D-bags.
Some Republicans are actually socially conscious and fiscally conservative while retaining most of their humanity and ability to understand individuals.
Source: hermionegranger
Photo reblogged from Delving and Blathering with 756 notes
Vox:

Chinese and Russian officials are warning of a potential humanitarian crisis in the restive American province of Missouri, where ancient communal tensions have boiled over into full-blown violence.

"We must use all means at our disposal to end the violence and restore calm to the region," Russian Foreign Minister Sergei Lavrov said in comments to an emergency United Nations Security Council session on the America crisis.

The crisis began a week ago in Ferguson, a remote Missouri village that has been a hotbed of sectarian tension. State security forces shot and killed an unarmed man, which regional analysts say has angered the local population by surfacing deep-seated sectarian grievances. Regime security forces cracked down brutally on largely peaceful protests, worsening the crisis.

America has been roiled by political instability and protests in recent years, which analysts warn can create fertile ground for extremists.

Missouri, far-removed from the glistening capital city of Washington, is ostensibly ruled by a charismatic but troubled official named Jay Nixon, who has appeared unable to successfully intervene and has resisted efforts at mediation from central government officials. Complicating matters, President Obama is himself a member of the minority sect protesting in Ferguson, which is ruled overwhelmingly by members of America's majority "white people" sect.

Analysts who study the opaque American political system, in which all provinces are granted semi-autonomous self-rule, warned that Nixon may seize the opportunity to move against weakened municipal rulers in Ferguson. Missouri's provincial legislature, a traditional "shura council," is dominated by the opposition faction. Though fears of a military coup remain low, it is still unknown how Nixon's allies within the capital will respond should the crisis continue.

Now, international leaders say they fear the crisis could spread.

Vox covers Ferguson as they would if it were in another country.
I lost it at Nixon, but in a sad teary way even while it got a giggle from me.
Does this count as Burn, Parody or Satire? Gallows Humor? No, I just recommend everyone read this.
Because this is how we'd report Ferguson if it happened in, say, North Korea.
Source: maxistentialist
Photo reblogged from Untrue Posts with 12,803 notes
princess-of-the-forest-spirits:

What the fuck is wrong with this country

This is true.
Seriously, Ferguson is dangerously close to someone going down a checklist titled ""how to alienate a nation and incite widespread rebellion in the masses 101"".
It's almost like they're trying to escalate the situation and rally the people into taking action against them and then the government.
Except, it really just feels like those in charge there are almost too stupid to live, let alone have access to munitions. I can't assign malice to the entire governing body, just rampant stupidity and a lack of foresight/ proper training.
Source: okami-prince
Photo reblogged from with 78,259 notes
my white protesters please remember that you're rarely at the same risk we are when you stand up for what is right
On #Ferguson - I can only hope everyone that can do something safely, does, and that those who are in Ferguson don't come to any more harm.
I personally can't do anything to help, and it makes me twitchy to read about it all.
I really do care, I just also know I get very upset about the fact I can't help. So I am not blogging about it, not because I don't care, but for my own mental health. 
This battle is not one I can fight, and I applaud everyone that does fight it. Every last person who stands up peacefully and civilly is a hero. Especially those civil and peaceful protesters of color who are standing up to both rioters and police at great personal risk.
Source: cartoonpolitics
Photoset reblogged from land of ladders and lavender with 111,848 notes
sometimes it's really hard not to hate this country.
Source: genderfluidloki
Photoset reblogged from with 42,257 notes
Fox News spent a segment mocking and laughing at Illinois State University's decision to accommodate LGBT students with all-gender restroom signs, stating, "we're all a little confused by it."

Turns out, a lot of people don't share Fox's bewilderment. 

The following day, host Steve Doocy conducted man-on-the-street interviews with the sign, asking random "Fox fans" what they thought it meant. 

Much to Fox's dismay, not a single fan (including a young boy) responded to the question with the confusion and outrage that Fox expected. 

Womp womp

Does Fox REALLY have a whole segment called "The PC police"? 

Who the fuck gave 4chan a TV station? 

Also, OMG, awkward moments all around. It's like halfway through the segment, everyone from Fox realized they were being clueless assholes, but they couldn't back down. 
Source: mediamatters.org
Photo reblogged from Sex+ with 33,596 notes
brb smashing things
Photoset reblogged from Hi with 53,094 notes
Good lord, this is the most stark portrayal I've seen of this.

Holy crap, over nine years?
Source: always-returning
Photo reblogged from if you're going through hell, keep going. with 1,298 notes
Fuck that. If your religious beliefs say you can't preform a life-saving medical procedure, then you should not be a doctor.

If a Jew has a moral objection to organ donation/transplant he should not be a doctor.
If a Jehovah's Witness has a moral objection to blood donation/transfusion she should not be a doctor.
If a Wiccan has a moral objection to using animal material in practice he should not be a doctor. 
If a Scientologist has a moral objection to medication she should not be a doctor.
And if a fucking Christian/Catholic has a moral objection to preforming an abortion in a situation where it is necessary THEY SHOULD NOT BE A FUCKING DOCTOR.

We all have to do shit that goes against our morals/beliefs/opinions/etc so these 'doctors' should have no right to get out of doing something that is in the job description.

No one is making them be abortion providers, like the people at the clinics who do that as an active job. If a person comes in and needs a mothering fucking abortion to save their life, you fucking perform it. No if's, and's, or buts.

If a Dr has a private practice, then they have every right to choose what services to provide. And if you are a smart consumer/patient you will make sure you find a Dr who preforms what you want him/her to. And yes even if necessary to refer you to a Dr who would do a needed abortion. Every person with a differing religion has every right to not want to perform certain things. That doesn't mean they can't nor shouldn't be a Dr. It simply means they would modify their practices.

Actually, doctors open private practices so they can make their own prices, deny certain insurances, keep their own hours. They're still subject to the rules and regulations set forth by the medical board. They aren't exempt from malpractice. 

If people have religious stands that would impede their ability to be a good doctor regardless, they should go into another field of specialty. Like.. manager of a McDonalds. If you put your religious nonsense ahead of the wellbeing of a patient, you are a shitty doctor and deserve that mark against you, lawsuits against you, and being removed from ability to practice. Would you be so understanding if a Jehovah's Witness refused a patient a lifesaving blood transfusion because it went against THEIR beliefs? Or is this more sanctimonious Christian bullshit? :P 
Simply put. If you can NOT focus on the well-being of your patients over your own religion and beliefs, go into another field. Do. Not. Go. Into. Medicine.
Period.
No, shut up. You do not get to push your damn religion and beliefs on your patients.
NO. Do not. I don't give a flying frick what you believe. Be it Anti-choice for reproductive rights, or anti-stemcell research for saving lives, or anti cloning organs/cartilage using pigs and mice for life and mental health saving procedures. 
No. Get your damned high horse out of the Doctor's office.
I am sick of this bullshit. 
I am sick of it being notable to have a supportive GP that talks over all the risks with me and then agrees with my decision, especially after having discussed it thoroughly(Not the main point), only to have my Gyno, required by the insurance, tell me that the only way she would consider operating on me is with an order from an oncologist or a board of physicians that there was no "non-permanent" alternative allowable for my own damn reproductive organs.
When your damn religion trumps my right to have my tubes tied or my uterus removed, it may make you sleep better at night. But it could mean my actual DEATH if I get pregnant (or worse, get cancer like so many of my family). By my own hand, or by complications.
How fucking DARE you, or any person, decide that the ability to potentially become pregnant trumps neutralizing cancer risk, mental health and long term stability, free will, MY FRIGGING LIFE as a WHOLE, just so you can go to your church or temple or what the fuck ever with a clear self righteous conscious.
And don't get me started on the harm religious to the point of malpractice "Psychiatrists and Psychologists" can cause.
Or fervent and fanatic Vegan nutritionists, or any of these other nutters that hold their OWN beliefs as more valuable than the lives and safety of others.
If you swear a hippocratic oath, of ANY sort, you also are swearing to put the PATIENT first. Not YOU.
If you follow the logic of the Advert and the second poster, it is totally fine for a woman dying of sepsis to be turned away from an ER or Hospital, to likely die in transit while trying to get to another hospital, where no one "objects" to abortion.
TL,DR:
So, NO, I will NEVER support such an asinine and self centered law.
Photo reblogged from The Rising Ape with 11,708 notes
Obviously this is hyperbolic in order to make the joke, but to respond to the argument being put across: even "if McDonald's were to double the salaries and benefits of all of its employees, from the CEO down to the minimum wage cashiers, it would still only cost an extra 68 cents [41p] for a Big Mac".

[x]

shit like this is always real telling because it's pretty dang obvious that the right wing values Cheap Burgers over Living Humans, lmao

I mean… if the minimum wage goes up wouldn't you be able to afford that extra few cents anyway? So what does it matter? People are just afraid of change and are too comfortable with being taken advantage of/taking advantage of others.
Just gonna, quote that.
""if McDonald's were to double the salaries and benefits of all of its employees, from the CEO down to the minimum wage cashiers, it would still only cost an extra 68 cents [41p] for a Big Mac".
WHOOMP THERE IT IS!
Source: obamadawn
Photo reblogged from AW, COFFEE, NO. with 275,642 notes
The total area of solar panels it would take to power the world, Europe, and Germany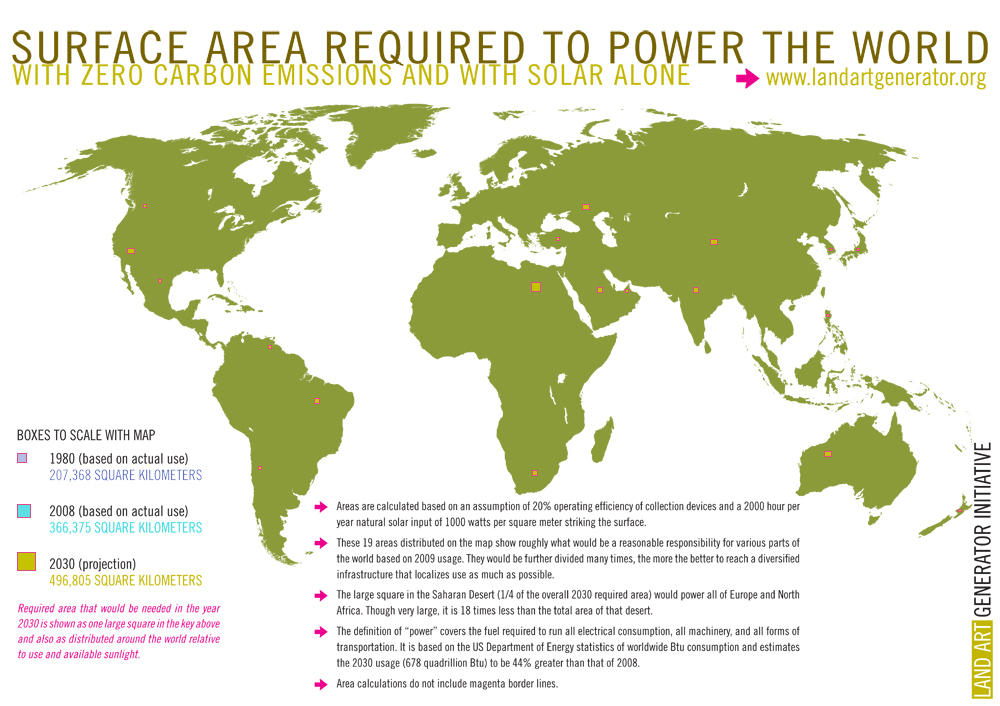 I just, find this really interesting. Seriously. Why the flying fuck isn't this in the news? I mean -URK! *gets gagged and bundled into a van for re-education by the Oil industry goons*
More seriously- we need you smart cookies and jammy bastards to invent a better battery/storage option to make it possible to replace the current power generators on a global scale.
Do that and between Solar, Hydro and Wind we might possibly be able to do true clean energy globally. Without, yanno, cold fusion.
Source: ilovecharts
Photoset reblogged from Sand & Glass with 7,821 notes
Quote reblogged from Time, he speaks of senseless things with 70,137 notes
When you took your oath of office, you placed your hand on the Bible and swore to uphold the Constitution. You didn't place your hand on the Constitution and swear to uphold the Bible.
—
Jamie Raskin - who is now a senator in Maryland and served as floor manager of the recently passed bill allowing same sex marriage.  
OH SNAP, SON.
(via razzledazzy)
Photoset reblogged from if u awake u a fake with 396,861 notes
In which Jimmy Fallon nails it. 
Source: feyminism