Photoset reblogged from with 38,996 notes
Fox News spent a segment mocking and laughing at Illinois State University's decision to accommodate LGBT students with all-gender restroom signs, stating, "we're all a little confused by it."

Turns out, a lot of people don't share Fox's bewilderment. 

The following day, host Steve Doocy conducted man-on-the-street interviews with the sign, asking random "Fox fans" what they thought it meant. 

Much to Fox's dismay, not a single fan (including a young boy) responded to the question with the confusion and outrage that Fox expected. 

Womp womp

Does Fox REALLY have a whole segment called "The PC police"? 

Who the fuck gave 4chan a TV station? 

Also, OMG, awkward moments all around. It's like halfway through the segment, everyone from Fox realized they were being clueless assholes, but they couldn't back down. 
Source: mediamatters.org
Photo reblogged from Sex+ with 33,307 notes
brb smashing things
Photoset reblogged from Hi with 42,510 notes
Good lord, this is the most stark portrayal I've seen of this.

Holy crap, over nine years?
Source: always-returning
Photo reblogged from if you're going through hell, keep going. with 925 notes
Fuck that. If your religious beliefs say you can't preform a life-saving medical procedure, then you should not be a doctor.

If a Jew has a moral objection to organ donation/transplant he should not be a doctor.
If a Jehovah's Witness has a moral objection to blood donation/transfusion she should not be a doctor.
If a Wiccan has a moral objection to using animal material in practice he should not be a doctor. 
If a Scientologist has a moral objection to medication she should not be a doctor.
And if a fucking Christian/Catholic has a moral objection to preforming an abortion in a situation where it is necessary THEY SHOULD NOT BE A FUCKING DOCTOR.

We all have to do shit that goes against our morals/beliefs/opinions/etc so these 'doctors' should have no right to get out of doing something that is in the job description.

No one is making them be abortion providers, like the people at the clinics who do that as an active job. If a person comes in and needs a mothering fucking abortion to save their life, you fucking perform it. No if's, and's, or buts.

If a Dr has a private practice, then they have every right to choose what services to provide. And if you are a smart consumer/patient you will make sure you find a Dr who preforms what you want him/her to. And yes even if necessary to refer you to a Dr who would do a needed abortion. Every person with a differing religion has every right to not want to perform certain things. That doesn't mean they can't nor shouldn't be a Dr. It simply means they would modify their practices.

Actually, doctors open private practices so they can make their own prices, deny certain insurances, keep their own hours. They're still subject to the rules and regulations set forth by the medical board. They aren't exempt from malpractice. 

If people have religious stands that would impede their ability to be a good doctor regardless, they should go into another field of specialty. Like.. manager of a McDonalds. If you put your religious nonsense ahead of the wellbeing of a patient, you are a shitty doctor and deserve that mark against you, lawsuits against you, and being removed from ability to practice. Would you be so understanding if a Jehovah's Witness refused a patient a lifesaving blood transfusion because it went against THEIR beliefs? Or is this more sanctimonious Christian bullshit? :P 
Simply put. If you can NOT focus on the well-being of your patients over your own religion and beliefs, go into another field. Do. Not. Go. Into. Medicine.
Period.
No, shut up. You do not get to push your damn religion and beliefs on your patients.
NO. Do not. I don't give a flying frick what you believe. Be it Anti-choice for reproductive rights, or anti-stemcell research for saving lives, or anti cloning organs/cartilage using pigs and mice for life and mental health saving procedures. 
No. Get your damned high horse out of the Doctor's office.
I am sick of this bullshit. 
I am sick of it being notable to have a supportive GP that talks over all the risks with me and then agrees with my decision, especially after having discussed it thoroughly(Not the main point), only to have my Gyno, required by the insurance, tell me that the only way she would consider operating on me is with an order from an oncologist or a board of physicians that there was no "non-permanent" alternative allowable for my own damn reproductive organs.
When your damn religion trumps my right to have my tubes tied or my uterus removed, it may make you sleep better at night. But it could mean my actual DEATH if I get pregnant (or worse, get cancer like so many of my family). By my own hand, or by complications.
How fucking DARE you, or any person, decide that the ability to potentially become pregnant trumps neutralizing cancer risk, mental health and long term stability, free will, MY FRIGGING LIFE as a WHOLE, just so you can go to your church or temple or what the fuck ever with a clear self righteous conscious.
And don't get me started on the harm religious to the point of malpractice "Psychiatrists and Psychologists" can cause.
Or fervent and fanatic Vegan nutritionists, or any of these other nutters that hold their OWN beliefs as more valuable than the lives and safety of others.
If you swear a hippocratic oath, of ANY sort, you also are swearing to put the PATIENT first. Not YOU.
If you follow the logic of the Advert and the second poster, it is totally fine for a woman dying of sepsis to be turned away from an ER or Hospital, to likely die in transit while trying to get to another hospital, where no one "objects" to abortion.
TL,DR:
So, NO, I will NEVER support such an asinine and self centered law.
Photo reblogged from The Rising Ape with 11,614 notes
Obviously this is hyperbolic in order to make the joke, but to respond to the argument being put across: even "if McDonald's were to double the salaries and benefits of all of its employees, from the CEO down to the minimum wage cashiers, it would still only cost an extra 68 cents [41p] for a Big Mac".

[x]

shit like this is always real telling because it's pretty dang obvious that the right wing values Cheap Burgers over Living Humans, lmao

I mean… if the minimum wage goes up wouldn't you be able to afford that extra few cents anyway? So what does it matter? People are just afraid of change and are too comfortable with being taken advantage of/taking advantage of others.
Just gonna, quote that.
""if McDonald's were to double the salaries and benefits of all of its employees, from the CEO down to the minimum wage cashiers, it would still only cost an extra 68 cents [41p] for a Big Mac".
WHOOMP THERE IT IS!
Source: obamadawn
Photo reblogged from AW, COFFEE, NO. with 209,262 notes
The total area of solar panels it would take to power the world, Europe, and Germany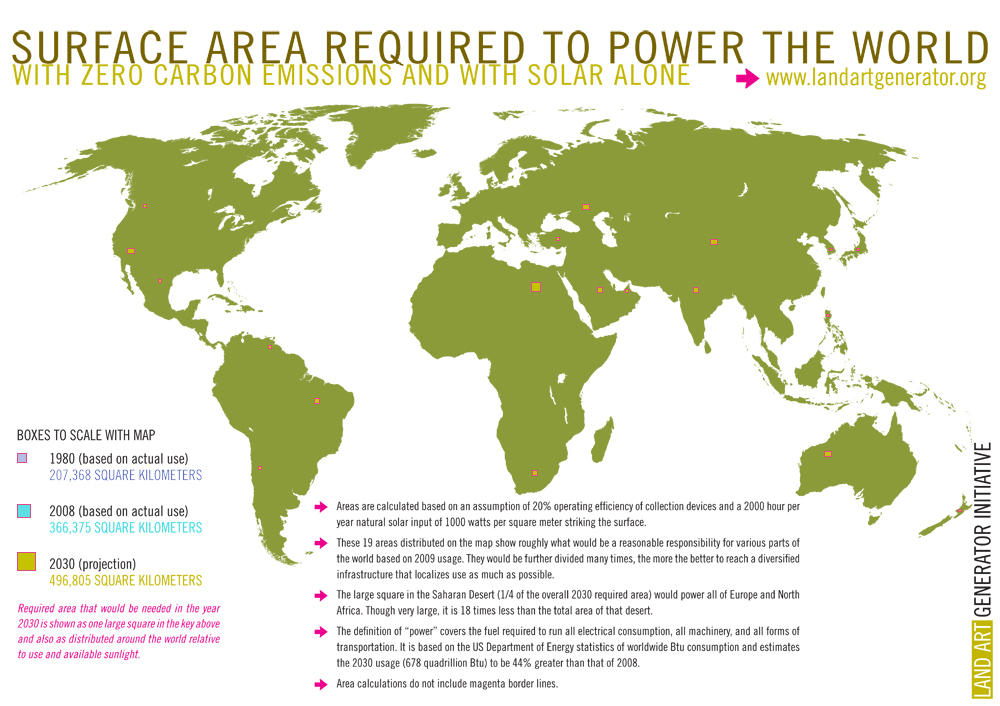 I just, find this really interesting. Seriously. Why the flying fuck isn't this in the news? I mean -URK! *gets gagged and bundled into a van for re-education by the Oil industry goons*
More seriously- we need you smart cookies and jammy bastards to invent a better battery/storage option to make it possible to replace the current power generators on a global scale.
Do that and between Solar, Hydro and Wind we might possibly be able to do true clean energy globally. Without, yanno, cold fusion.
Source: ilovecharts
Photoset reblogged from Sand & Glass with 7,814 notes
Quote reblogged from Timey Wimey, Glittery Wittery. with 68,363 notes
When you took your oath of office, you placed your hand on the Bible and swore to uphold the Constitution. You didn't place your hand on the Constitution and swear to uphold the Bible.
—
Jamie Raskin - who is now a senator in Maryland and served as floor manager of the recently passed bill allowing same sex marriage.  
OH SNAP, SON.
(via razzledazzy)
Photoset reblogged from benedict cumberbatch harasses a black youth with 375,362 notes
In which Jimmy Fallon nails it. 
Source: feyminism
Post reblogged from The Rising Ape with 6,202 notes
Australia's minister for women

- thinks that a woman's virginity is her "greatest gift"

- thought people should vote for him because he has "not bad looking daughters"

- told the unmarried, former PM Julia Gillard to 'make an honest woman of herself'

- stood in front of sexist signs calling Gillard a 'witch' and 'bitch'

- said that a female MP was worth voting for because she 'has sex appeal'

- met with a netball team full of teenage girls and said "I wish I was younger again." and "a bit of full body contact never hurt anyone."

- campaigned against women's right to have an abortion

- said "the right of women to withold sex needs to be moderated."

- included only one female minister out of 18 cabinet members

and today, when a pensioner called into a radio show that Mr Abbott was on, to tell him that she was worried about rising health care costs, as she had chronic illnesses and a low pension, and she had to work a phone sex line to make ends meet

and PM Tony Abbott, our esteemed minister for women, winked
So, I don't advocate violence, but, yanno, if anyone ever deserved a case of sudden onset steel poisoning…
Source: wolfchasing
Photoset reblogged from Party at Gatsby's with 379,010 notes
misadventuresofateenagefangirl:
Heartbreaking Simpsons Moments 1/∞: Bart Gets an F

I never understood why it's an F if he gets more than half out of 100? Unless it's more than 100. If you get more than half the answers right how is it an F?

You must not be from America. Here, grading is fucked up.

Average American Grading Scale:
A+- 97-100
A - 94-96
A- - 90-93
B- 80-89
C- 70-79
D- 60-69
F- 59 and under

And in some places in America it goes by a 7 point scale, so it'd be
A - 100-93
B - 92-85
C - 84-78
D - 77-70
F - 69 and below

Now you understand why American kid's feel like there's no point to school. If you have a 100 question text, and get 79 of them correct, that's a C. That mean's your Average Intelligence on this particular subject. And it get's even worse when you have only like… a 10 question quiz. If you get two wrong? that's a B. 80 fucking %. Now tell me again why American school's are easier? 

No wait but whats the grading system in other countries?

UK Grading Scale

100-70: A

69-60: B

59-50: C

49-40: D

Below 40: F

next time you try to tell americans that we're stupid

i'm gonna remind you

that our "average" is your "A"

#is that true?
Yep I was shocked when I heard this in a different post but a Google search pulls up a ton of sites backing this up.
Shit son I woulda passed College Algebra with an A in the UK. And I spent the end of the semester in perpetual fear that I would fail and have to retake the class.

And basically as an American you're expected to get 80 or higher. Technically 70s are considered 'average' but there is such a level of pressure to get a B or higher, that Cs have become equal to Ds. Basically anything under 60 you might as well gotten a 0, and anything between 60-80 is considered practically failing. So basically schools have to be designed to make sure majority of students are getting 80s or higher on specific topics, which means you're spending all your time going over a few choice facts a billion times and there is very little room to teach anything else. Which explains why American schools are of such low quality. The insane demand on the students ends up wrecking their education. Not only do you not have time to teach them anything, but they end up hating learning. Even outside of school your life is dedicated to memorizing these few dumb facts because your homework ends up taking hours of your time. A teacher from one subject says they expect you to spend 2 hours every night on their homework. And if you're studying 5 subjects and they all demand that 2 hours? Good fucking luck, because if you don't have straight all 80s or higher you're not getting into a good college and college degrees have somehow become the minimum requirement for getting jobs.

I spent most of my junior year of high school in a state of constant panic that I was going to get a C in Honors Physics much less fail the class. If I got a C on my report card, I was grounded until the next one. I lost count of the times I'd wake up at five in the morning to take the early bus to go in for zero hour before school actually started for the day

File this under the exact reason so many Americans detest going to school.

Sorry but this is total BULLSHIT about the UK grading system. 

1) Each subject has different grading systems. It fucking changes every single year based on how much students get. So some years the boundaries are much lower than others. UK students never know what the grade boundaries are until after we sit the test. 

2) The grade boundaries are not that low. In most subjects we base the grades on: 

90%- A*

80%- A

70%- B

60%- C

50%- D (fail grade) 

50% lower- U (ungraded) 

Anything lower than a C doesn't count as a pass. We have to get 5 GCSEs to get into college. If you don't get those, you can't go to that college. We also have higher and foundation courses where if you take foundation, 90% will get you a C. The grades do not go any higher.

In fucking art and DT subjects, 78/ 80 is an A*. And those are classified as fucking soft subjects.

3) Say a subject has course work, most of which do now, we are judged on a bunch of bullshit like how to use graphs, IT ect ect. If a moderator (examiners basically) take two papers and feel the original markers have been a mark or two generous on our papers, they can fucking move everyone's grade down an entire fucking grade. 

4) You fucking comment about comparing the two is probably done based on your end of high school. The GCSE kids are 16 and 15 years old. Of course we don't know as fucking much. We have 1 and a half years at school for our GCSE topics, some schools have less than that. You have double that in high school. 

5) Most college courses don't accept you if you don't have at least a B at GCSE levels and most good Universities refuse to let someone in if they don't get an A or A*. 

6) Last year, 21.3% of people got an A* or an A passed on the shitty high grade boundaries. Only 2/3 of every single exam got above a C. So a third of those exams were failed. All our course work has been fucking changed and altered, early exams and speaking and listening assessments have been removed by our new fucking secretary of state, Michael Gove. Which all benefited our schools and helped with our education.

7) Finally, the fucking content of our exams. In every. Single. Fucking. Exam were are awarded points for; spelling, punctuation, grammar and written communications. So fuck you if you have problems with any of those things because it will bring down your grade in every other fucking subject you take, even maths. Some people who have medical reasons for not being to do this get extra time but nothing additional. 

I have had nine fucking GCSE exams in the past three days and I still have nine more to go. My exam timetable is light compared to others who have over twenty exams in a tiny space of time.

So yes, Americans, I feel so sorry for you. But do not think for a second that the UK have it easy when it comes to exams because I know people who's entire future is resting on their exams in the next couple of weeks and so god fucking hell you if you tell them that it's okay because we have it easy.  School is fucking stupid no matter where you live. 

Finally! I've seen this post going around and known that the uk grading was bullshit but I didn't know how to say it so thank you
Source: realfart
Photoset reblogged from stop living a lie just to kill a curse with 36,608 notes
Tony Abbott approaches a group of Year 9 Newtown High School students on an excursion to Parliament House for an impromptu Q&A session — and likely regrets it.

"Bloke's question".

What a shithead.

His sister's gay and he still doesn't give a shit about gay marriage. "I'm getting a clear message, alright" and I'm still going to ignore it. That's just his modus operandi. Asshole.

But good on those kids for asking the questions.

Excuse me? Did he just dismiss what she had to say because it was a "girl question"?

Yes, he did. This man can take a really long walk off some choice cliffs I know.

My favourite part is that he asks for a "bloke's question", being the offensive shithead that he is, picks what he clearly thinks is an easy target, and immediately gets hit with a much harder question. It's like even that kid is thinking "I'll give you a bloke's question, you bigoted dick".

Slammed aaaaaand dunked.
I like the girl/teacher in the last gif recording the boy asking his question while visibly shaking with laughter.
Source: clocks-divorcing-ticks
Photoset reblogged from you are the heartbeat of my universe with 395,530 notes
Damn.

I love this so much

We are also one of three nations without paid maternity leave, and the only developed ("first world") country without maternity leave.

We are the only Western country without universal healthcare.

It costs more to have a child in the US than in any other country.

In many countries you don't have to pay for college, and if students do pay, it's nowhere near the amounts that the US students pay.

I could continue, but I think I've made my point.
The REST of this speech is almost more important than the blistering burn he lays down here-
The rest? It shows hope. That we were moving towards being truly great at one point, and that we could be again.
If we all take on the burden of educating ourselves.
If, as a nation, we set aside religion and petty bickering and "political parties" and instead made sure that we ALL knew what the FUCK we were actually voting for.
If we all actually cared about morals and right from wrong on a deeper level. If we gave a REAL shit about our fellows.
If we waged war on poverty instead of on poor people. If we went back to being FOR the people and BY the people instead of FOR the companies and BY the lobbyists.
Link to this show's first 8 min here- https://www.youtube.com/watch?v=BJWKccHQFOA
Never watched newsroom- but after that rant- I might get into it.
Also of note- this clip on Homosexuality as relating to a gay man supporting Rick Santorum - http://youtu.be/10uIpFWdFwY
Basically boils down to that character above being an asshole with a heart of gold- he's trying to help in his way- but he goes about it all wrong.
Well worth the watch, but mind the homophobia and racism references.
It honestly shows why SJ blogs get the rep they do overall. Sometimes when trying to help, you actually are just hurting the very cause/persons you seek to help. It only takes a very few people doing something like that clip to leave a foul taste in someone's mouth for good.
Source: magnus-thegreat-redundancy
Quote reblogged from Just a little rabbit with 12,922 notes
Take boots, for example. [Vimes] earned thirty-eight dollars a month plus allowances. A really good pair of leather boots cost fifty dollars. But an affordable pair of boots, which were sort of OK for a season or two and then leaked like hell when the cardboard gave out, cost about ten dollars. Those were the kind of boots Vimes always bought, and wore until the soles were so thin that he could tell where he was in Ankh-Morpork on a foggy night by the feel of the cobbles.

But the thing was that good boots lasted for years and years. A man who could afford fifty dollars had a pair of boots that'd still be keeping his feet dry in ten years' time, while a poor man who could only afford cheap boots would have spent a hundred dollars on boots in the same time and would still have wet feet.
—
—Terry Pratchett, Men at Arms (via rascalbot)
This is how it is really expensive to be poor. 
Source: rascalbot
Photoset reblogged from Meet Emma! with 383,929 notes
President Barack Obama at the White House Correpondents' Dinner. 

no one is safe
Source: sandandglass